Pauline theology
In The Apocalyptic Literature, Stephen L. Cook writes
"Misconceptions about Paul's theology often hamper today's readers from properly appreciating and interpreting his apocalypticism. One long strain of interpretation–stretching from Augustine through Luther to Bultmann–has overemphasized the theme of individual salvation in Paul's thinking. This effectively underplays Paul's emphasis on cosmic redemption." (170)
I'd say so!
Αυτω η δοξα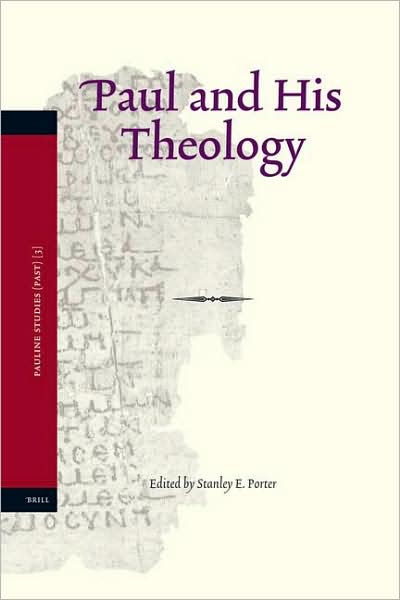 One of the books that I've been reading for a paper this semester is Paul and His Theology. It's a collection of essays from various scholars on, as you have brilliantly deduced, various aspects of Pauline theology. In fact, I would love to own a copy of this book, but because it is published by Brill, it's outrageously expensive. $196 for a single book? I don't think so. Not even Amazon offers this bank-busting volume at their signature discounted rate! I could, however, get a used copy for a mere $192!
Guess I'll pass on this one.
Or, maybe Jim will buy a copy for me–he'll do anything to support Brill! :-)
Αυτω η δοξα
Yes, it's another call for resources! One of the papers I have to write this semester is on the doctrine of sanctification in Pauline theology, particularly in the book of Romans. So, I'm wondering what titles you brilliant Pauline scholars out there would recommend? I have a stack of Pauline theologies and other titles on Paul and a handful of commentaries on Romans, but obviously need to go beyond those.
So, what would you recommend? I'll not list all the titles I have, so suggest away. If I've got it already, no harm–if not, that's what I'm after!
Thanks ahead for your thoughts.
Αυτω η δοξα,
Jason